With the support of dedicated volunteers and generous donations, the Surfrider Foundation Milwaukee Chapter has been hard at work restoring native dune habitats along the beautiful shores of Lake Michigan at Atwater Beach. Earlier this month, over 40 volunteers worked together to restore native plants to the ecosystem in an inspiring community event.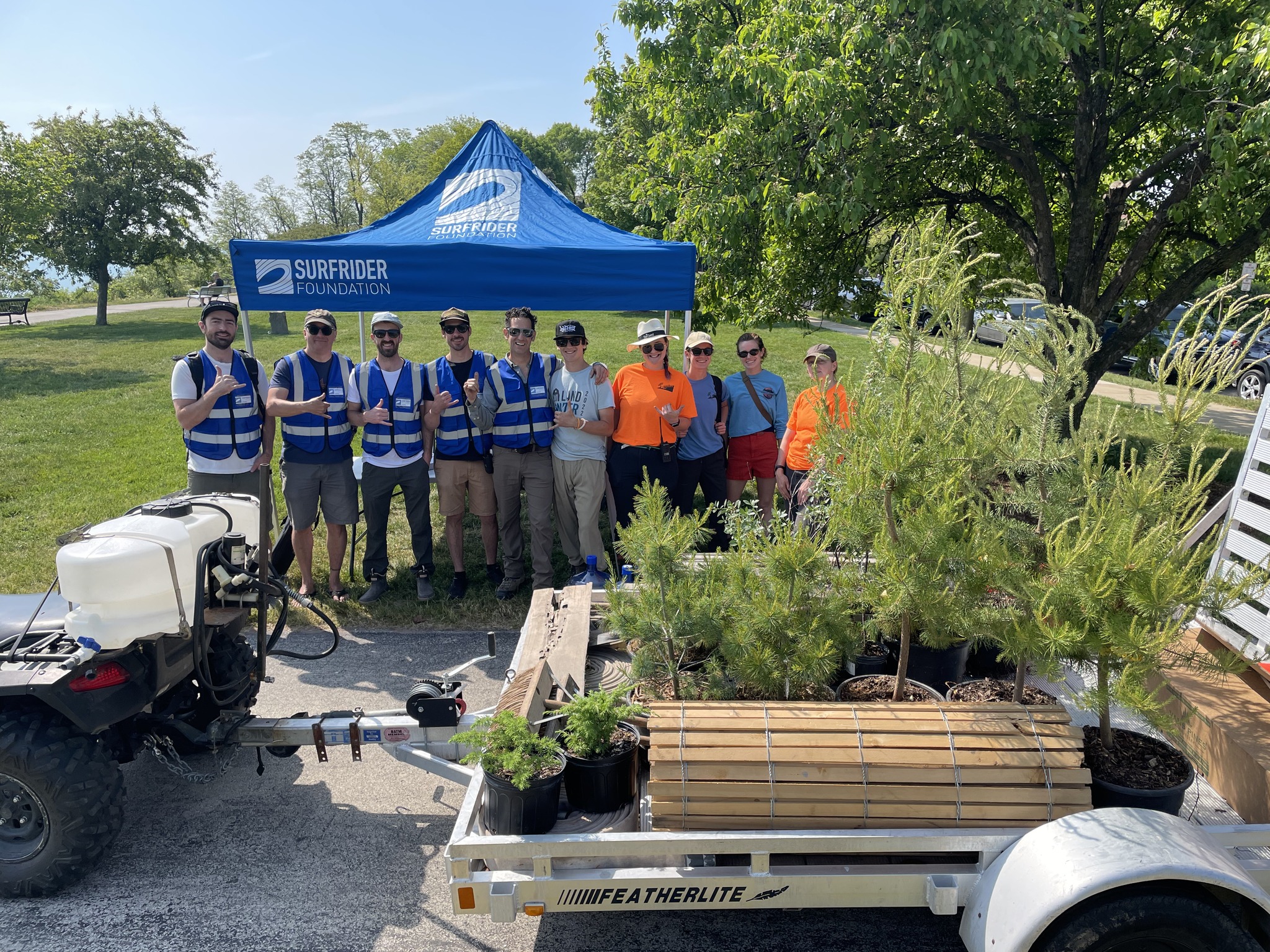 Our volunteer team removed an entire truck-full of woody invasive plants and reintroduced various native plant species to the dunes, including jack pine, white pine, old field juniper, sand grass, and over 3,000 individual dune grass plugs. More than that, we watered all the new plants and cleaned up the beach while we were at it! In total, we covered an area of around 8,000 square feet, bringing the dunes closer to their natural and pristine conditions.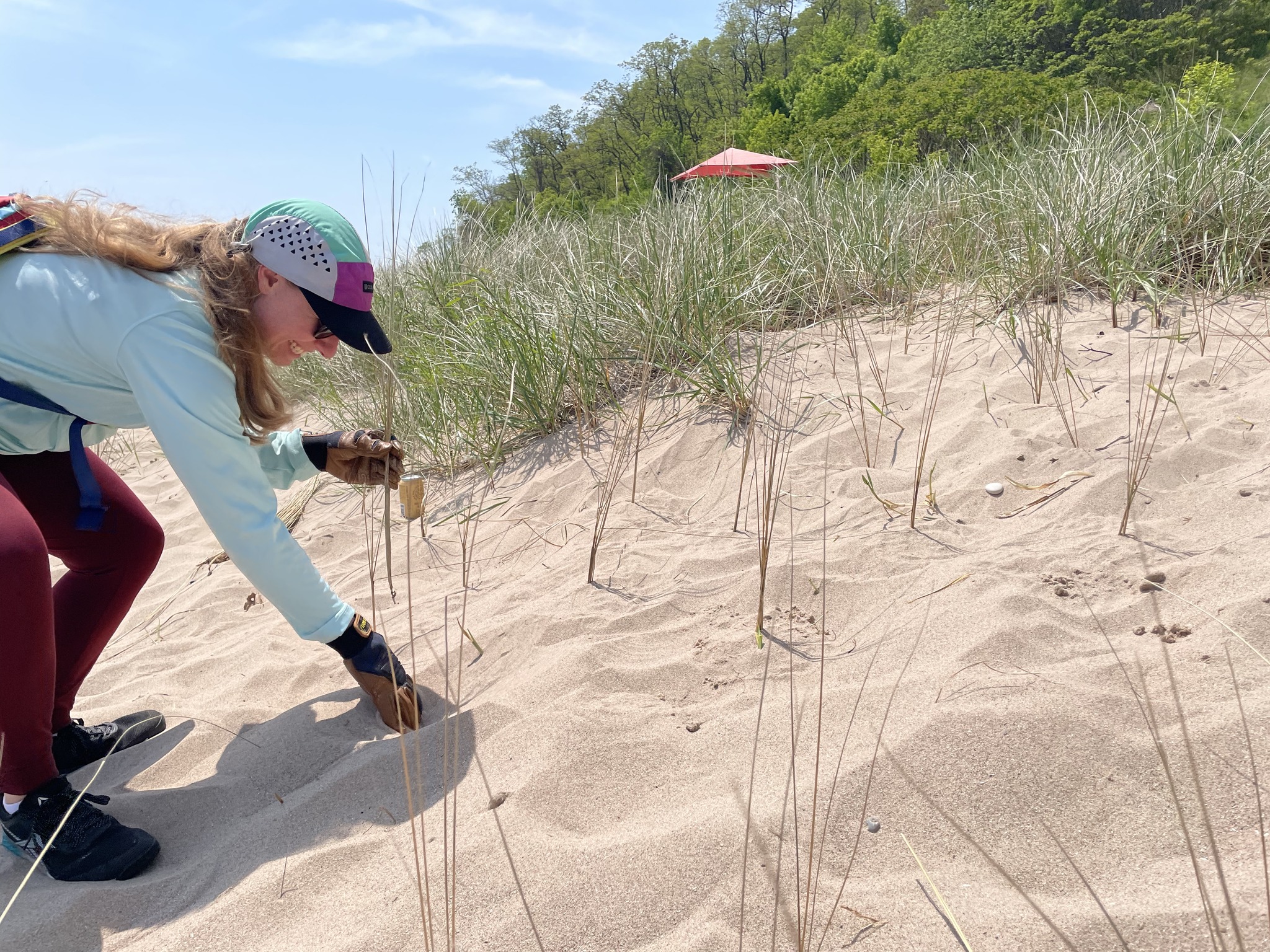 Sandy dunes are integral habitats among the coastal environment. Not only do they provide nesting areas for marine species and birds, but they diminish shoreline erosion and absorb storm surge impact, making the beach a more welcoming place for all.

We were thrilled with the overwhelming community support for this event— the chapter's largest volunteer turnout in years. Thank you to everyone who dedicated their time to increasing awareness and commitment to coastal conservation.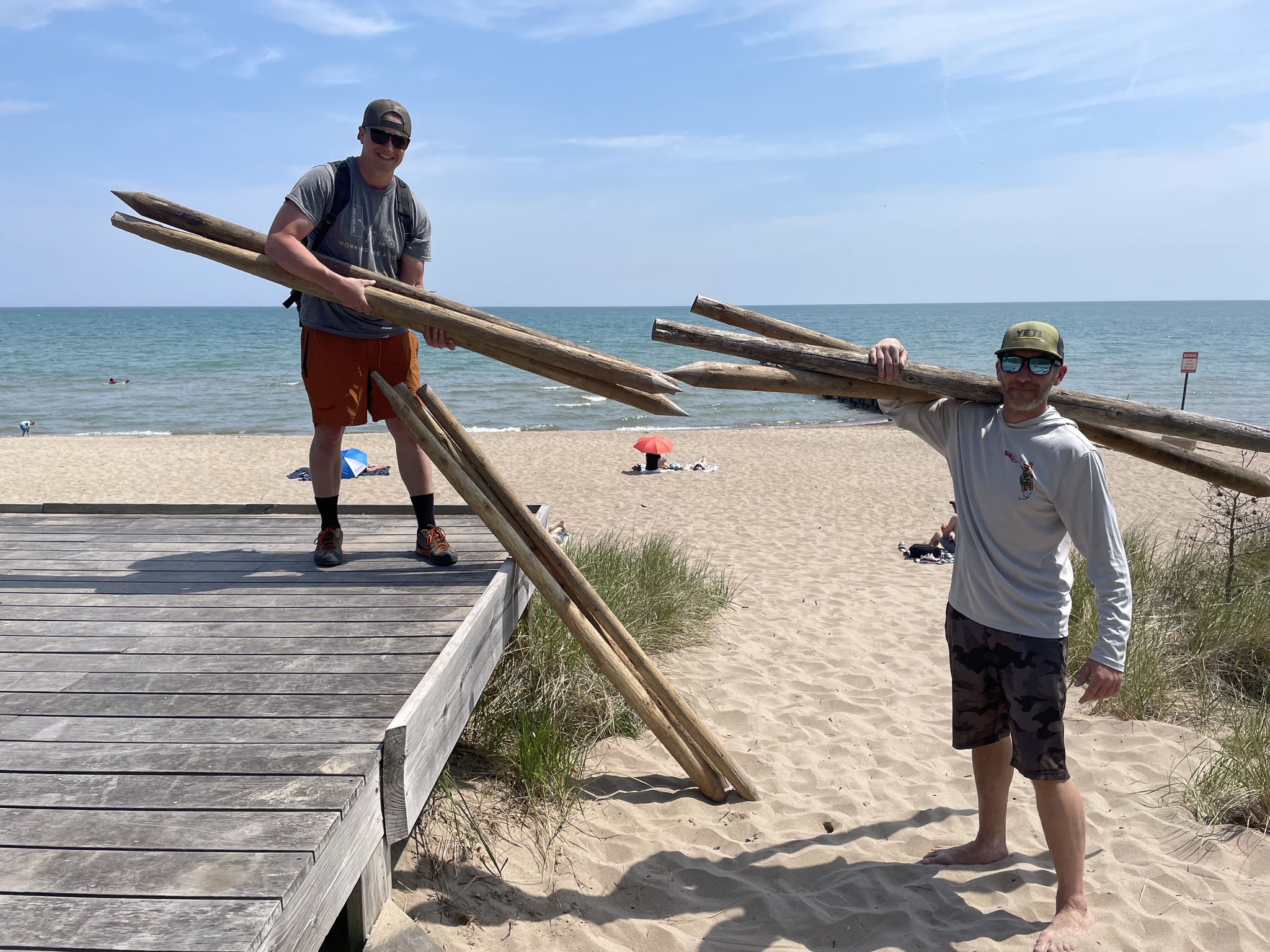 In addition to our hands-on volunteer support, we received significant contributions from the surrounding community. Our t-shirt sales not only raised awareness, but brought in direct revenue to the chapter that will fund future restoration projects and the sustainability of the dunes. All of the plants were purchased with donations to the Surfrider chapter in Milwaukee. Marek Landscaping provided plenty of time, expertise, and equipment to aid in our efforts. Water from City Lights Brewing Co. and teas from Rishi Tea & Botanicals were perfect refreshments to commemorate a hard day's work.
This was the Surfrider Foundation's first restoration event in the Great Lakes region, but certainly won't be the last. The Surfrider Foundation will be launching a new Climate Action Program that will help bring in additional support and resources for projects like this across the country to increase our impact.
The success of this event fills us with optimism for future projects. With continued effort and support, we can make significant progress on our commitment to the protection and enjoyment of all coastal regions.

Thank you once again to all the passionate and dedicated volunteers, donors, and organizations who united the community around this cause.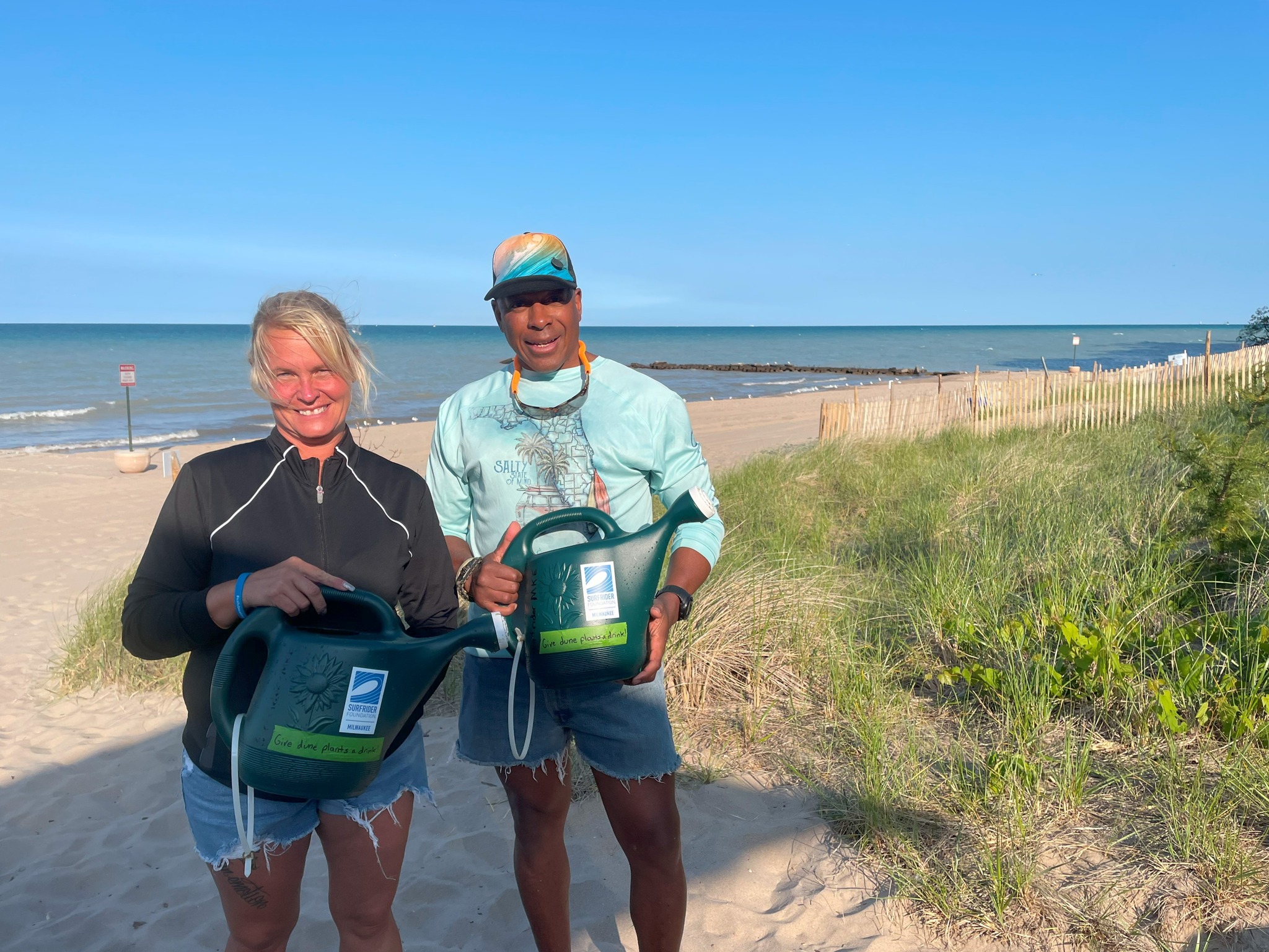 Continuing to water the native plants at Atwater Beach will be an ongoing effort and crucial to the survival of the newly restored ecosystem. To get more involved with the important work of the Surfrider Foundation Milwaukee Chapter, join our volunteer base and follow along with us on social media.